Work With Us
We are always seeking new people to join our team. We look for creative, engaging teachers who are passionate about teaching children and adults and who enjoy sharing and bringing new ideas to Walken School.
We offer competitive salaries, flexible timetables and a friendly working environment right in the centre of Lorca or online. If you are interested, please get in touch.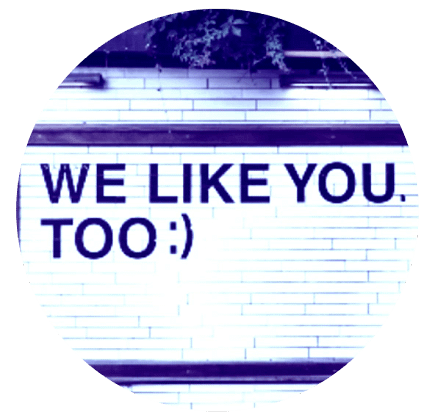 What our former teachers say about working at Walken School
Kim
Hi I'm Kim and I worked at Walken School in the school year 2017-2018!
I worked in Lorca during my university year abroad where I applied to be a language assistant through the British Council and I have loved my time in the city. When I was told I had been placed in Lorca, I found out about Walken School from a girl who had worked at the academy previously and after successfully applying, I worked at Walken in the afternoons whilst working as an Auxiliar de Conversación in the mornings. I have worked at another academy in Spain in a previous year and for me the best thing about teaching at Walken School has been the small classes. Each group has a maximum of 8 students and because of this I have got to know the children in my groups really well and it has made adult classes more personal too. Also, the academy is open Monday to Thursday so the 3 day weekends have allowed me to travel and do other things which has been great. Most importantly, the other staff at Walken School like Helena and Juan Bau are fantastic and super helpful with everything from the classes themselves to settling into life in Lorca. For me Walken School has been a really great place to work.
Katie
Hello! I'm Katie and I'm from a small village outside Southampton in the UK. I first came to Lorca in September 2016 as part of my year abroad for university. I was teaching in a primary school and was enjoying my experience but found myself with a lot of free time, which is when Helena got in contact with me. Being able to work in the evenings alongside my other work during the day kept me busy while also giving me extra money to give me the freedom to spend the weekends how I wanted. From the moment I first came to the academy I felt welcome and immediately got involved with classes. First, I was teaching the adults classes and enjoyed the variety of topics and abilities and then I got the opportunity to teach some of the children's classes. These classes were so much fun and it was so enjoyable to be involved in the process of the children learning about another language and culture. Another enjoyable event was the tea and coffee meetings that took place on Fridays. This was a great opportunity for the staff and students to meet outside of class in a more relaxed environment and discuss some very interesting themes!
Marco
Hola, I'm Marco and I taught at Walken part-time during the spring of last year. I have been living between England and Spain for about 10 years now and as I planned to stay here for a bit longer than the typical 2 weeks in the summer, Juan and Helena were kind enough to get me set up here and give me a few hours of work per week. This was perfect for me as I am busy managing a farm most of the time and could only commit to one day per week. I'm lucky to have come across such an open-minded team, I just walked in one day and asked if they needed help, the week after I was a teacher at Walken. Happy days.
The institute is right in the centre of town so everybody has heard of it and it will undoubtedly gain traction and expand due to the quality of the facilities and teachers, so to be part of it felt like adding to a prosperous and exciting venture. Juan and Helena have such enthusiastic and ambitious plans for it and as each of them takes responsibility for the success of the company, no stone is left unturned, which leads to an efficient and trouble-free teaching experience. The teaching materials are always available, students' individual needs are assessed and met, resources are in abundance. All you need to do is teach.
I'm happy to say that I am still in touch with Juan and Helena and whilst I was only at Walken for a short period, I felt like I could ask them anything and they were always there to help and always did so with a smile. The atmosphere at the institute is always great. It's been a pleasure working there.

Phoebe
Hi, I'm Phoebe and I taught English at Walken School from September 2016 – April 2017 while I was also working as a language assistant at a secondary school nearby. For me, working at Walken School was a great experience. I was mostly teaching the younger students from 2 – 9 years old while occasionally substituting other classes. For me, this was a lot of fun as I could bring music, creative activities and games into the classrooms. Also, as all the material was provided, this made the classes much easier to prepare.
There was a friendly and supportive atmosphere at Walken. Helena and Juan Bau were always ready to help and lend me their advice which I was especially grateful for when I first arrived in Lorca. In addition, they were able to put me in contact with other people my age, who became very good friends of mine and also helped me with my Spanish language skills.
Lorca is a great little town. It is small but beautiful and once you have been there for a couple of months you will already know many faces in the streets. The town is also full of tradition, with festivals in Lorca and close by, for example the spectacular Semana Santa celebration and the Carnaval de Aguilas in February. I have so many great memories from my time in Lorca and working at Walken School – I would highly recommend it.